Why Google Shuts Down Its Insurance Comparison Website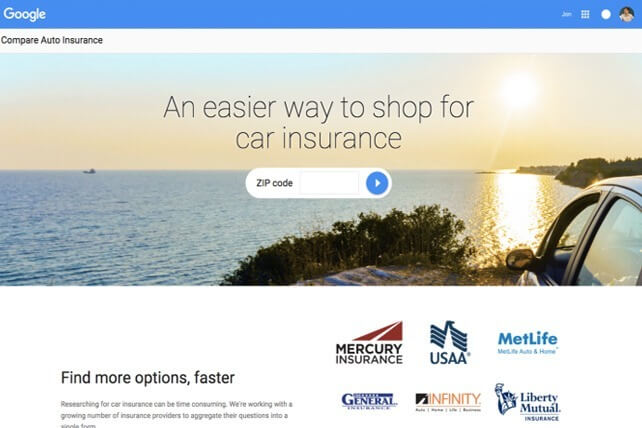 When Google announced it was shutting down its insurance rate comparison site, Google Compare, this naturally generated a fair amount of buzz in the insurance industry. After all, Google is such a successful company, any apparent misstep by Google is bound to generate a lot of commentary.
Insurance Journal was the first industry publication to report on Google's announcement regarding its plan to shutter Google Compare. The site began ramping down operations in February 2016 and ended operations the following March. Jeff Chesky has offered his perspective on Google Compare as the CEO of Insuritas, a firm that provides insurance agency functions for banks and financial institutions. According to Chesky, Google failed to realize that consumers viewing rate quotes aren't necessarily primed to purchase insurance online. Many customers require trusted advocates to provide guidance throughout the insurance-buying process. Guy Weismantel, an executive with the insurance software company Vertafore, offered another interesting view on Google Compare and its demise. Weismantel believes that Google failed to fully recognize the scale of advertising needed to build a powerful insurance brand like Geico or Progressive.
As the president of ITC, a technology company that services insurance agents, Laird Rixford is another voice well-qualified to comment on the implications of Google Compare's end. Rixford cautioned agents tempted to see the end of Google Compare as a sign that the insurance industry cannot be disrupted. Google Compare didn't provide that transformative disruption. Still, Rixford believes, insurance agents shouldn't use Google's failure here as an excuse for complacency and lack of engagement with technology.
A prominent advocate for independent insurance agents, Robert Rusbuldt similarly cautioned against underestimating the public's desire to shop for insurance online. A colleague of Rusbuldt, Bill Wilson, provided a deeply critical view of Google Compare. According to Wilson, Google Compare was a simplistic service that endangered the financial lives of insurance customers. In comments posted on InsuranceJournal.com, Wilson derided Google for treating insurance like just another online sales product. According to Wilson, insurance buyers deserve a more nuanced approach that takes into account the legal and regulatory issues associated with the industry.
In its public letter announcing the impending demise of Google Compare, Google acknowledged that the service did not achieve its desired level of success.. Nevertheless, not everyone agrees that Google Compare was a complete and total failure. The CEO of Compare.com, Andrew Rose, argued that Google pulled the plug on Google Compare in order to focus on more profitable ventures such as AdWords. Rose emphasized that in spite of Google Compare's demise, insurance rate comparison sites like Compare.com maintain relevant and profitable business models.
Insurance marketer David Morton is another industry voice that has cautioned against insurance agents failing to experiment and innovate when it comes to their online presences. Though opinions vary about how surprising or meaningful Google Compare's failure really was, there is a growing consensus that online tools remain essential for insurance agents who hope to thrive in the years ahead.