Opportunities in Insurance Tech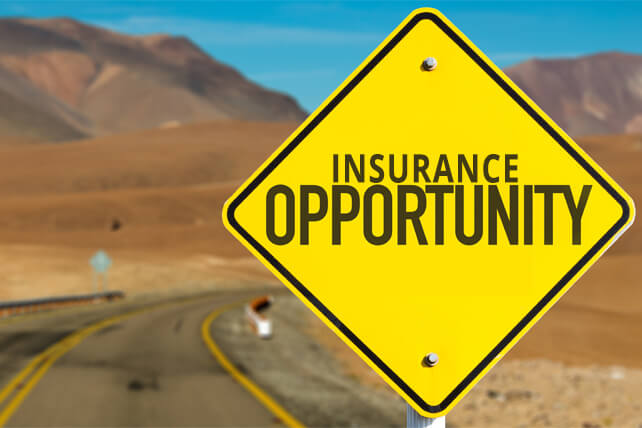 New Innovations Mean Big Opportunities in Insurance Technology
Investor enthusiasm for technological innovation often seems to emerge from nowhere and gain incredible momentum until a crash happens because interest goes elsewhere. Today, many observers believe that insurance technology is on that path. Fintech has seen huge investor interest recently, and many entrepreneurs are coming around to the opportunities in this consumer service industry.
These entrepreneurs and their companies are launching an offensive against the big-name insurance industry. That's because there's huge opportunity for reinvention. Here's why investors are so eager to get into insurance tech and what they should consider before they do. What Makes Insurance Compelling?Insurance is one of the oldest and biggest markets around. The U.S. Treasury recorded some $1.1 trillion paid in insurance premiums in 2013, which represented 7 percent of the country's gross domestic product (GDP). It's an old institution, and technology in the sector tends to be dated too.
In a data-driven world, it's time for that to change. Insurance companies employ more than two million employees whose jobs are built around the use of paper documents. It's a costly, time-consuming system that lacks transparency. In the digital age, it's particularly upsetting to customers, who expect quicker and more accurate service.
Insurance companies dump more than $6 billion annually into advertising, but their customers are less satisfied than ever. Why? They want to learn about policies, get quotes and buy from their laptop or smartphone in under 15 minutes. The lag in tech development on the part of the insurance industry has contributed to historic declines in the carriage of optional coverages such as life insurance.
What Opportunities Exist for New Insurance Tech?Insurance is a big industry, and the opportunities for innovation are many. However, there are some big areas that are particularly promising from conceptual and market timing perspectives. We live in a world dominated by data, and harnessing this would allow insurance companies to improve everything from quotes to sales to underwriting. Some of the best opportunities include
using real-time data and wearable technology to manage risk and communicate with customers,
using digital relationship management tools to keep consumers engaged, and
providing user-friendly interfaces and services that allow consumers to view and manage policies in real-time.
In Kenya, such innovations are already being used to offer micro-insurance agriculture policies that take into account real-time weather data.
Factors to Consider Before Entering the Insurance Tech Space Of course, where opportunities exist, so do risks. Companies that are considering investing in or entering the insurance tech sphere must take special precautions when they do so. Before entering this space, businesses should
ensure that they are using profitable business models,
carefully select the insurance products they will support,
understand and comply with all regulations governing the insurance industry, and
know their position in the overall value chain and how they can maximize their impact in this sphere.
Of course, traditional insurance carriers must be thinking in terms of tech innovation too. Existing carriers should
embrace new, social forms of communication,
develop mobile-driven apps and
seize the opportunities posed by real-time data.
Innovation in the insurance industry isn't going anywhere. That means big opportunities for existing companies, investors and entrepreneurs who are eager to make change in this industry. Current insurance tech innovations are great, but they're just the tip of the iceberg in terms of opportunities.